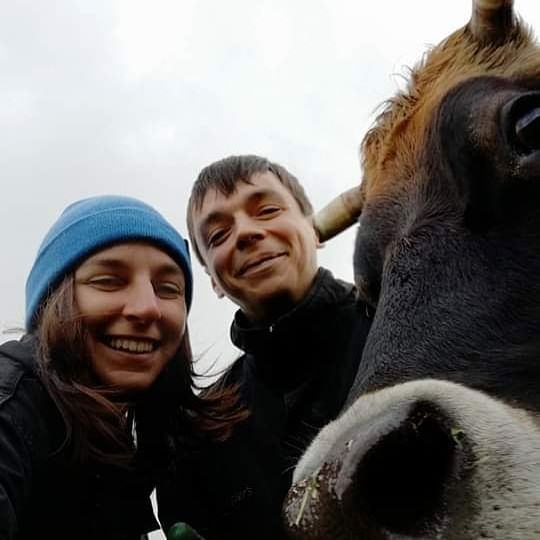 We offer farm stay experiences to people from all over the world at Daylesford Longhouse in exchange for gardening and other work. We can accommodate 2 people at a time for 2 to 4 weeks, though longer stays are available by negotiation. The work varies through the seasons and some meals are shared. To find out more about the WWOOF or Workaway programs or to apply, please visit our listings on WWOOF and Workaway. Or write to us.
Here's what some of our past guests have to say about living with us.
---
Olivia, France
This whole experience was beyond what I could expect. Even by reading the profile of Ronnen and Trace I thought that their place would be great to work and learn new skills but I can say that I underestimated the experience I was gonna live. Their farm and amazing well designed house, their loved animals, the landscape they 're living in, the kind people I had chance to meet thanks to them and most of all themselves are amazing. I'm thankful for the chance I had to be there during this time and was quite sad having to leave.
Ronnen and Trace are both very interesting, attentive and open people. I loved having to know their funny personalities and their stories. The work they gave me wasn't hard and turned a lot around cooking (for which I was so glad ! Being a chef myself). I didn't miss anything and cannot do something else than recommend them as hosts. To finish, I'll keep plenty of memories, beautiful views, stories, tastes and smiles in my mind. I sincerely hope we'll have to meet again, thanks again x Olivia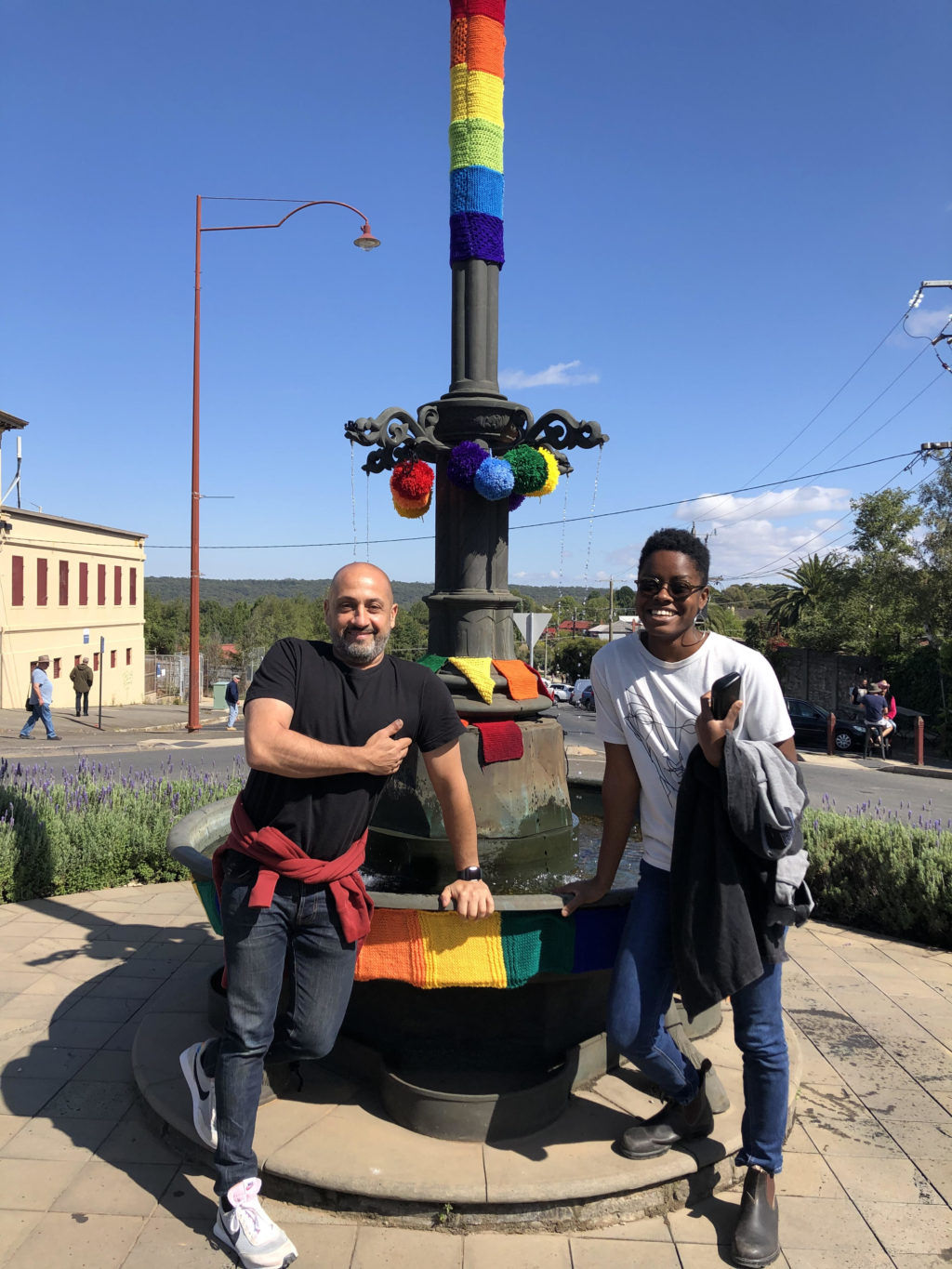 Felix & Pia, Germany
We had an absolute amazing time at the farm of Trace and Ronnen! Both of them are super nice and we felt welcome right from the beginning. They cooked us the best food we had eaten so far on our journey, it was SUPER DELICIOUS! The building is an architectural master piece with lots of functions and we enjoyed the view over the beautiful landscape with the jumping kangaroos every single day. We fell in love with all their animals and could have spent the whole day cuddling and playing with them.
We were able to learn so many things from gardening, planting, composting and cooking to how to drive a tractor or making the perfect cowsshit earl grey fertilize tea. We firstly planned to stay two weeks and ended up staying five. We could have stayed there FOR EVER! We miss you all already and we promise we'll come back to eat some more Schnitzels!! Thanks again for everything and hopefully see you soon again! Lots of love Pia and Felix.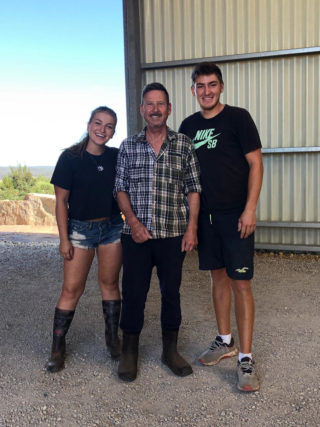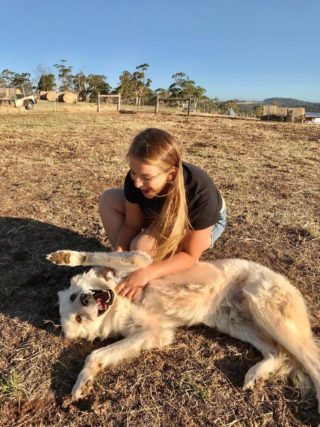 Iga & Daniel, Poland
What an outstanding, beautiful experience we had, staying at the house with Trace, Ronnen and the animal family. Living in that space itself was a day-to-day visual and architectural amusement. The building is highly functional structure, which allows you to soak into the wild landscape while you sit nice and cozy inside, protected from all elements. Trace and Ronnen are the most generous and caring people, who made us feel welcomed in their space. They are so supportive, as they share their knowledge about farm life and cooking.
The whole environment is very friendly and we feel lucky to meet all these beautiful people who are engaged in the project. Farm animals are treated with respect and love and we got to develop very close bond with them. It was also a great opportunity to participate in this amazing food journey – from the farm to the table. Trace, Ronnen, thank you for welcoming us in your space. We'll definitely keep in touch!
Eric, Belgium
Trace and Ronnen were amazing hosts. I helped here for 2 weeks and can't even list how much I learned about farming, adapting to different situations, animals in general, new kinds of cooking, etc. Though sometimes cold at night, I was well taken care of, got to work in a beautiful environment and meet some very interesting people. I will definitely be returning in the future!