The cooking school arm of Daylesford Longhouse is all about rediscovering and sharing the pleasures of the table. We regularly invite and partner with passionate food artisans, fermenters, chefs, cheesemakers and bakers for cooking classes, to help people rediscover the simple joys of cooking with fresh produce and gathering for a meal. Whether you are new to the kitchen or a seasoned pro looking for a deep-dive, there is a cooking class for everybody. Our masterclasses are for those who are looking for a full-on, intensive session, while our Lunch & Learn classes suit those who are after a relaxed afternoon of learning and enjoying a communal lunch. Join us at our communal kitchen with traditional farmhouse cooking appliances and amenities – our ESSE wood stove and Alan Scott-designed wood masonry oven will satiate your desire for an afternoon or day of cooking and learning at our cooking school.
11 JUNE 2022

Puff Puff Puff
Masterclass
in partnership with MICHAEL JAMES
$550.00
9 JULY, 10 JULY 2022

2 Days Cheese with Kristen Allan
Masterclass
in partnership with KRISTEN ALLAN
$480.00 for one day
$860.00 for two days
13 AUGUST, 14 AUGUST 2022

2 Days Whole Hog with Troy Wheeler
Masterclass
in partnership with TROY WHEELER
$1100.00 for two days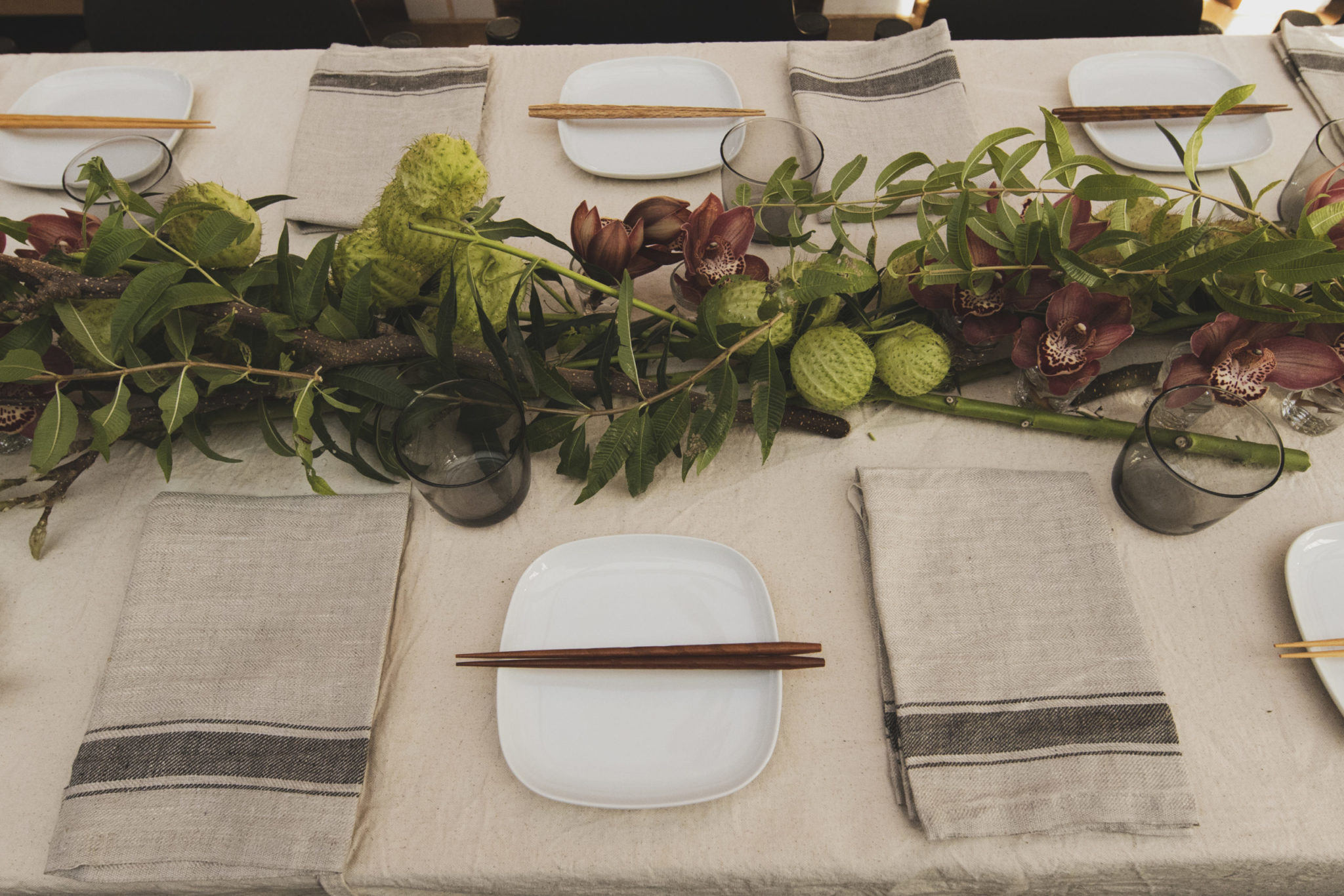 We cooked and dined and made a toast. From there, our dinners have evolved and we have grown into a beautiful new space – our community has expanded beyond our expectations.
The concept, however, centres on simplicity and a love of food. Through shared meals and the act of cooking communally we celebrate the traditions of food and gathering. The food is seasonally focused and market fresh. We are able to accommodate 24-32 guests for a sit-down meal or 90 guests for a grazing-style feast.
Whether it is a birthday, wedding or a corporate team-bonding session, we are able to customise our menu to your needs and dietary requirements. Contact us via email or call us on (03) 6262 0011 to enquire.
Perfect sourdough crumpets
Roasted Caramelised Peach Trifle
Chicken Keftethes (Koto Keftethes)