Daylesford Longhouse is a place of residence, working farm and cooking school – all in one. While most houses provide a sense of retreat from the outside world, Daylesford Longhouse brings the outside in, allowing guests to enjoy both the farm life and the comfort of a home.
Drawing inspiration from River Cottage and the '70s series 'The Good Life', Daylesford Longhouse is the culmination of owners Trace and Ronnen's passion for food & cooking, animal husbandry, gardening and self-sufficiency.
Daylesford Longhouse is composed of living quarters, a garden kitchen and a working farm building – all within one, long shed structure. The house is not your usual weekender – it has been designed for living, working, storing and making. It is intentionally active and demands constant care and attention from owners Trace & Ronnen, be it milking a cow, making cheese or pruning a tree. It is a place that takes you back to the fundamentals of living.
TRACE STREETER
Co-Founder
PAMELIA CHIA
Chef & Author
SIMON PURTON
Farm Manager
TIMOTHY HILL & PARTNERS HILL
Architects
Daylesford Longhouse
178 Mannings Road,
Elevated Plains, VIC 3461
Australia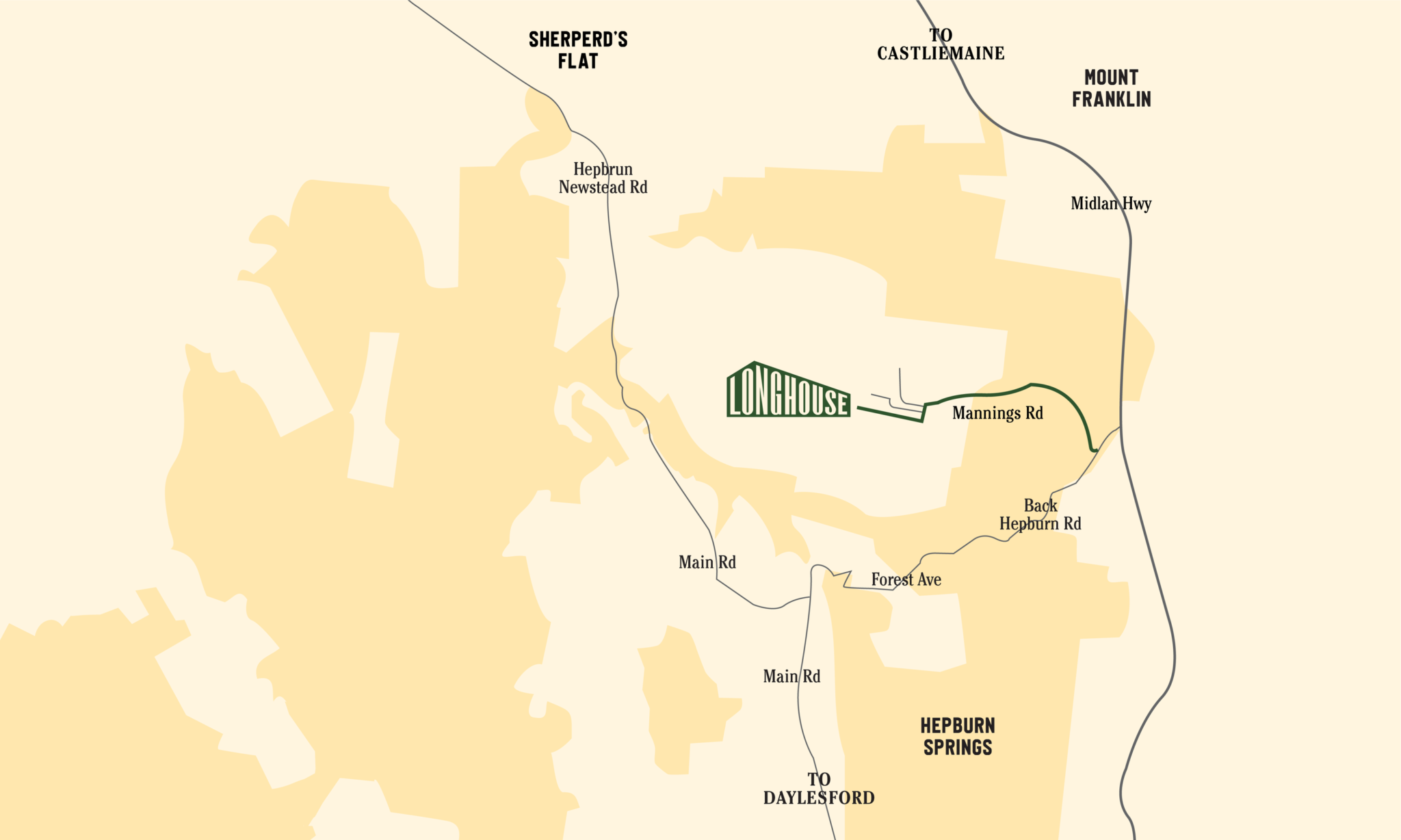 Daylesford Longhouse is located 6km North of Daylesford (about a 15-minute drive) and 93km North West of Melbourne (about a 90-minute drive). If driving from Melbourne, you could either come via Ballan (West Gate bridge) or Woodend (Calder freeway).
It is an hour and half drive away from the Melbourne Airport, plus half an hour to pick up or drop off your vehicle. If attending a class or session before heading to the airport or from the airport, please allow for at least 2 hours.
Accommodation:
We offer accommodation at Daylesford Longhouse. However, should we be fully booked and not be able to accommodate you, Daylesford is blessed with a plethora of great residences for rent, catered to a broad range of tastes and budgets. Here are some of our favourites.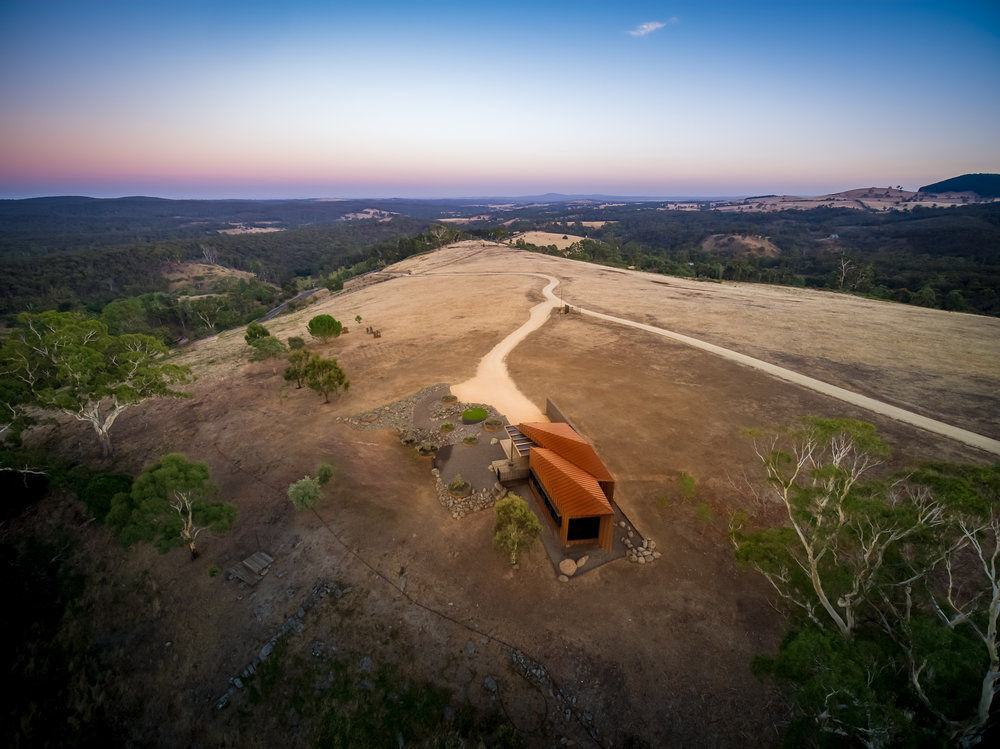 Restaurants/ cafes:
Renowned for its sophisticated, farm-to-table fare, Daylesford is a gourmand's delight. The rich earth – Wombat Hill and Mt Franklin are both extinct volcanoes – is ideal for farming, and encourages a focus on local produce. Many menus have vegetarian and gluten-free options, and there's plenty of local wine to test your palate. When asked, always say yes to sparkling water – 80 per cent of Australia's mineral springs are situated here.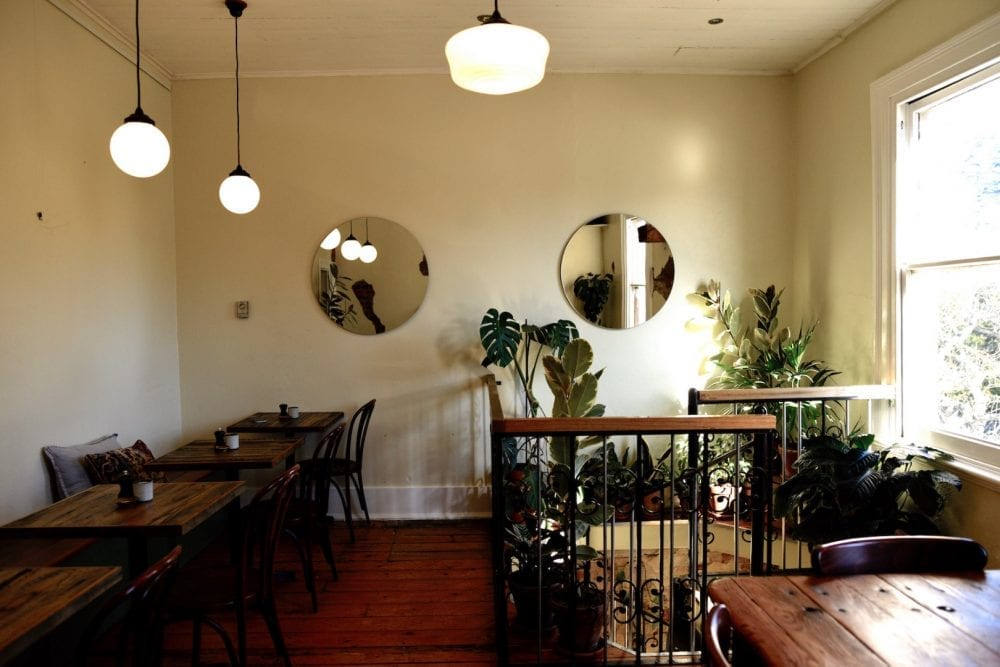 Cliffy's Emporium for breakfast or brunch
Pancho for breakfast or brunch
Wine and the Country for some of the best regional wines & grazing platters
DOS Delicatessen for cheese and toasties
Hepburn General Store for the best club sandwiches and supplies
Beppe Bar & Kitchen for pizza
Winespeake Cellar + Deli for wines and cheeses
The Cheese School, Castlemaine for cheese
Guildford Winery for Sunday lunch
Du Fermier for dinner
Tansy's Kyneton for dinner
Bistro Terroir for dinner
Sakana for dinner
Sault for dinner
Walks, trails and rides:
Whether you are after a gentle stroll or a more energetic hike, this region provides many options for walkers and cyclists. All ages and abilities will find something to suit. For more information, please visit the official guide on the  Hepburn Shire Council site.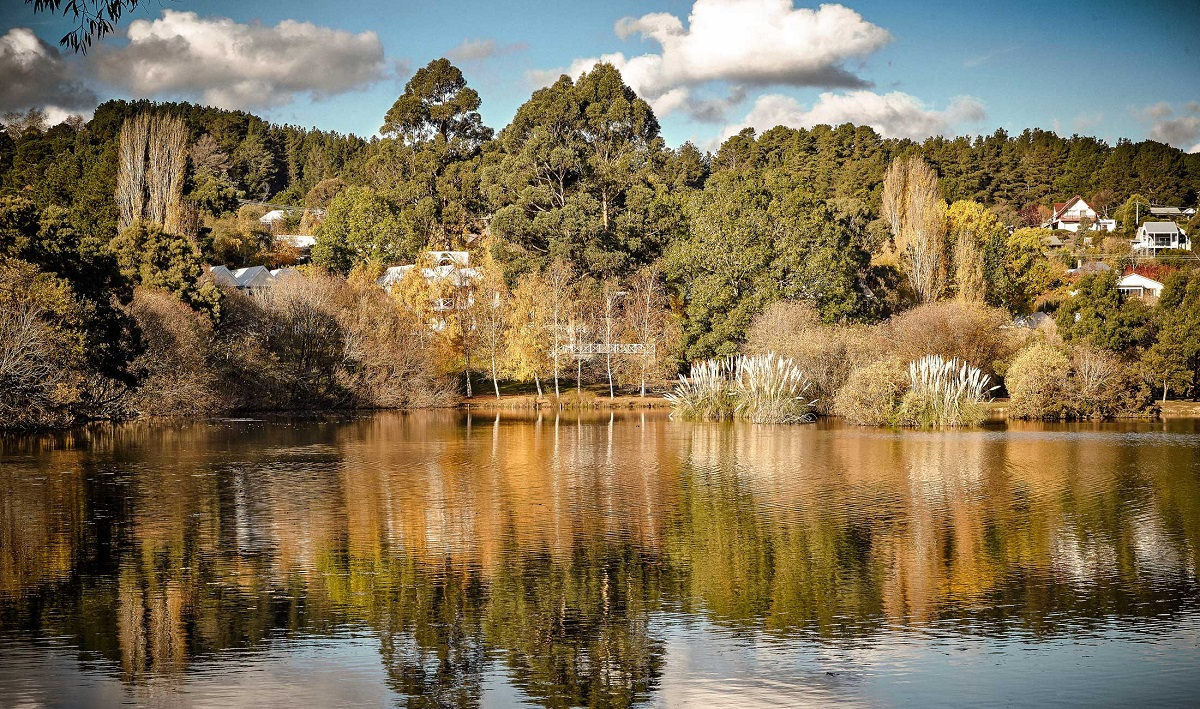 Tipperary Walking Track – Lake Daylesford to Twin Bridges, Twin Bridges to Tipperary Springs, Tipperary Springs to Bryces Flat
Two Lakes Trail – Two Lakes Walk, Lake Daylesford, Jubilee Lake
Two Towns Ride
Historic Hepburn Springs – The Blowhole to Breakneck Gorge, Historic Springs Trail
Cornish Hill
Glenlyon Walk
Daylesford Musk Ride
Sailors Falls Loop Walk
Other things to do:
Take the time to explore all aspects of the area, shop at a range of shops, indulge in local wines and produce, check out the markets, then pamper yourself after a long day exploring. There is a plethora of options in this region to suit all tastes.