Ceramicist / Pom-me-Granite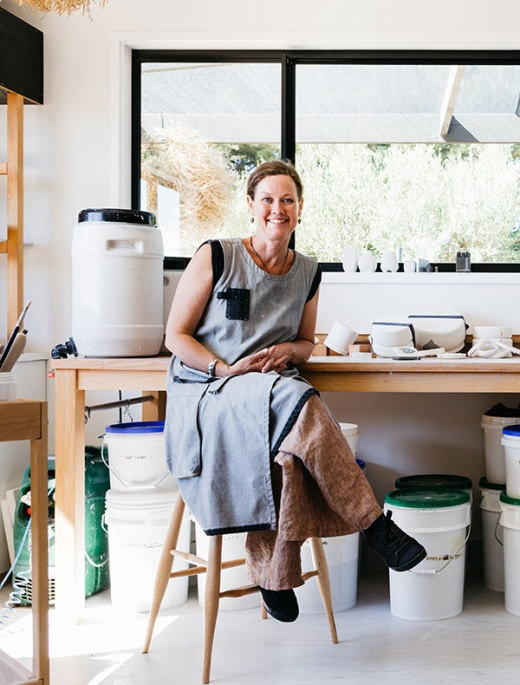 Emma is a creative who loves beautiful things. She started Pom-me-granite, with her partner Jim, in 2015 with the vision to design and create objects that last the test of time both in quality and style; Emma with clay and Jim with wood. Their creations are simple, natural and original.
Being a designer and maker, Emma works with clay to create everyday objects to feed both body and soul. She has a BA in Ceramic Design from Monash University and Grad Dip in Education from Melbourne University. Emma trained as an apprentice ceramics conservator before running her restoration business Emend restorations for 15 years. But her fingers grew restless. While she repaired the creations of other makers she yearned to manipulate the raw material herself…
Jim and Emma loved the name 'pomegranate' for their business, but it was unavailable. Some creative thinking presented a personal solution. Jim's a quietly-proud Pom, Em backwards is me, and the imposing rock forms in the hills surrounding their studio are made of granite. Pom-me-granite! From their rural studio base in the Macedon Ranges, 75 minutes from Melbourne's CBD, they live, design, create, collaborate, teach and sell their wares.
Instagram @pom_me_granite
Website https://www.pommegranite.com.au/