Photographer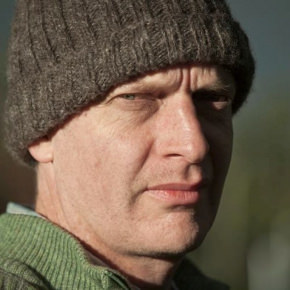 Trevor Mein arrived at a career in photography following a decade of study and work in various design related fields. Having spent his youth in rural Victoria, Australia, he studied fashion design, before transferring to architecture at RMIT University in Melbourne. It was the imagery and allure of the fashion world which first piqued his interest in photography. His fascination with the medium was fostered during his time at RMIT University, where he augmented his studies with photographic work for motor journals, as well as training with advertising photographers. These insights into the world of photography awakened a passion which he felt compelled to pursue full time once he earned his degree in architecture.
After years of learning the trade, at the age of 28, he launched meinphoto. Over the past twenty years, he has established himself as a leading architectural, commercial and art photographer, regularly contributing to a host of both Australian and international publications. Aside from extensive work in his own country, Australia, his photographic career has taken him as far afield as India, Italy, France, Vanuatu, New Caledonia and Great Britain. Trevor has also built up a collection of stock images with an extensive selection of these appearing on the Getty Images website.
Trevor's trademark is his obsessive determination to capture and interpret space and atmosphere. In his work, he explores the layers of projects to expose the creative depth of architects, designers, stylists, editors and other interested parties – whilst maintaining his own personal vision. In contrast to the static world of architecture and interiors to which Trevor devotes much of his professional life, his current cloud and collaborative horse works make for fickle subjects.
Instagram @trevormein
Website https://meinphoto.com/