Wholefood Chef & educator

Past events: Sourdough baking & Hakkō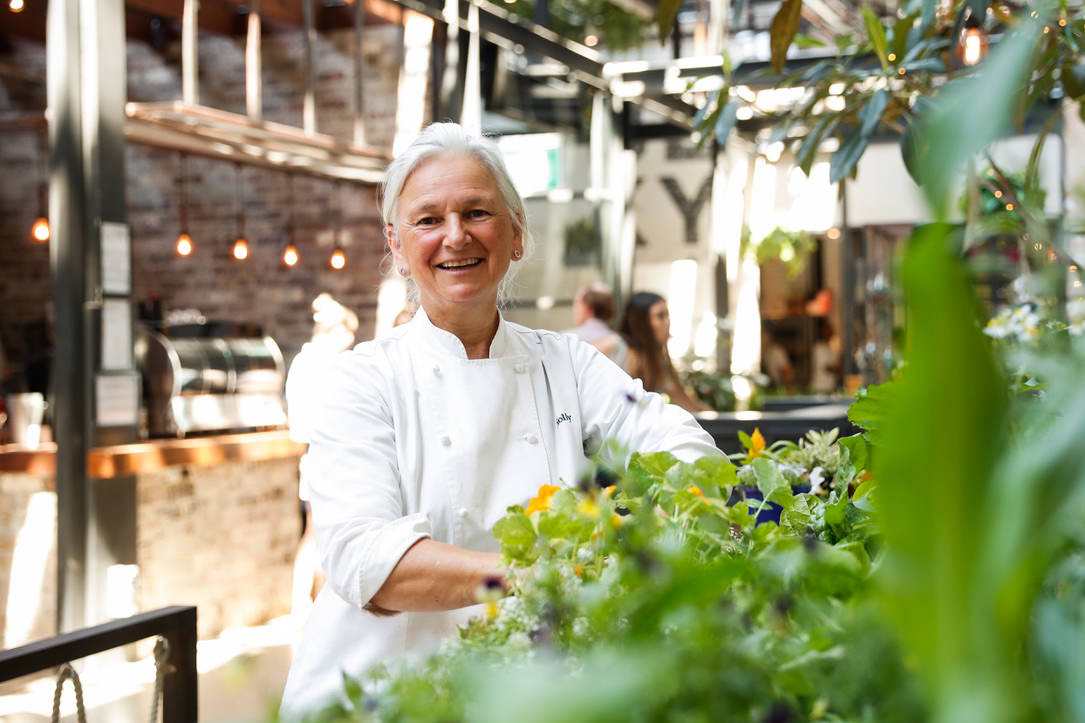 Holly is an inspiring wholefood chef and educator. Born in London, Holly cut her teeth as a chef at Food For Thought in Covent Garden. She moved to Sydney in 1982 where she founded Manna, a restaurant inspired by her interest in Macrobiotic philosophy. She then co-founded Sydney's Iku Wholefoods in 1985. In her current business Food By Holly Davis she aims to seduce people to better ways of thinking about, sourcing, preparing, and eating balanced wholefood meals, by teaching them to make, or feeding them irresistibly delicious foods, that happen to be good for them.
Holly's been a long time champion for the attainment of great health through the use of sustainable organic wholefoods; appropriate to the season, tailored to the needs of the consumer. Her cooking style uses traditional ingredients and embraces the dietary principles practiced by societies prior to industrialised food production. She has also been intentionally fermenting food and drinks to goodness for over four decades. Holly's vision 'to feed people love' is expressed in her inspiring and informative cookery classes, her talks, through her articles and when she is catering or food coaching for private or commercial clients.
Her latest book – 'Ferment – A guide to the ancient art of culturing foods' published by Murdoch books includes guidance for making and maintaining familiar and less well-known probiotic rich fermented foods, at home. Her range of fermented vegetables, books and live or dried starter cultures are available at Carriageworks Farmers Market every Saturday 8-1pm in Eveleigh. Her books and cultures are available for order on her website.
Instagram @hollydaviswholefood
Website https://www.foodbyhollydavis.com/
Facebook https://www.facebook.com/hollydavis/