Chef & Author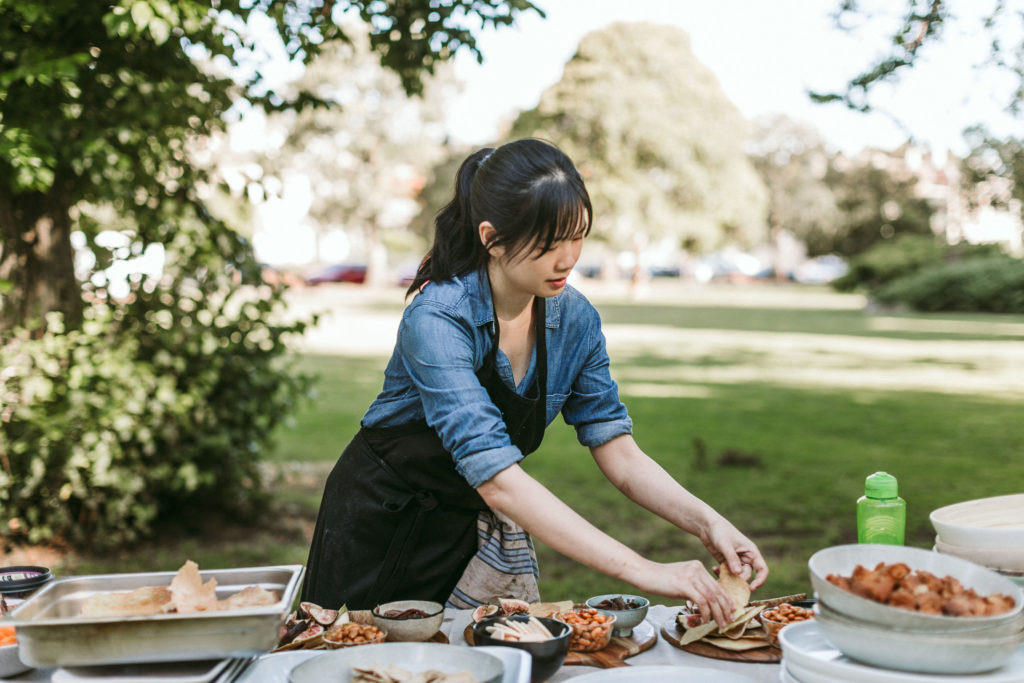 (Image: @goldandgrit)
Pamelia was born and raised in Singapore, to a family where cooking was taken seriously and adventurous eating was encouraged. Though she graduated with an Honors' degree in Food Science and Technology, she decided to pursue her love for food and traded a food scientist's lab coat in for chef whites. In Singapore, she worked at the Michelin-starred Candlenut, which fanned her love for regional ingredients, traditional food and artisanal ways of preparing food from scratch. It spurred her to write her first cookbook, Wet Market to Table. The book, published by Epigram Books in Singapore, is an ode to Singapore's wet markets and its unique produce, and is currently in its third printing.
Pamelia moved to Melbourne in 2018, when her husband decided to pursue his Masters' degree in Agricultural Sciences. She has staged at Etta and worked at Carlton Wine Room. Passionate about using her skills for good and eager for a creative outlet, she has collaborated with Merchant Road, a catering and events social enterprise, to host dinners.
Her deepest interest lies in preserving and celebrating Singaporean food heritage and food culture, she started her passion project Singapore Noodles as a platform to share about Singaporean food to a global audience.
Instagram @pameliachia
Website http://sgpnoodles.com