Sicilian Spontaneity
Lunch and Learn
with ROSA MITCHELL
$340.00 - Maximum 8 people
In February, we had the privilege of having Rosa Mitchell of Rosa's Canteen teach a class on the joys of Sicilian cooking with us. Rosa's Italian heritage is brilliantly reflected in her love of simplicity and use of the best seasonal produce.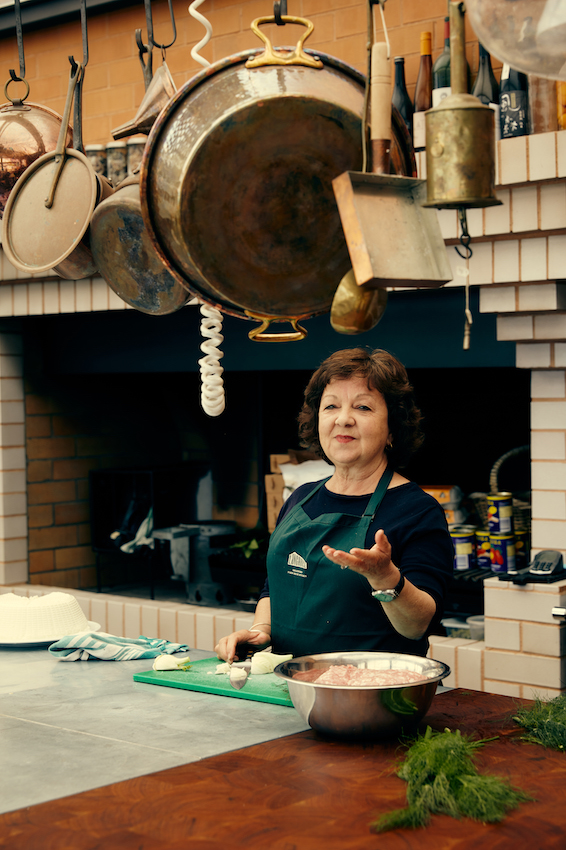 She spent the first seven years of her life on a little liquorice farm in the outskirts of Catania, set against the backdrop of Mount Etna. The oldest of all the grandchildren, she shared a special bond with her grandmother and inherited much of her culinary skills. That, along with the fact that she was often left to look after her brothers and prepare the evening meal after school while her parents worked hard to build a life in their new home, sparked her lifelong love affair with food.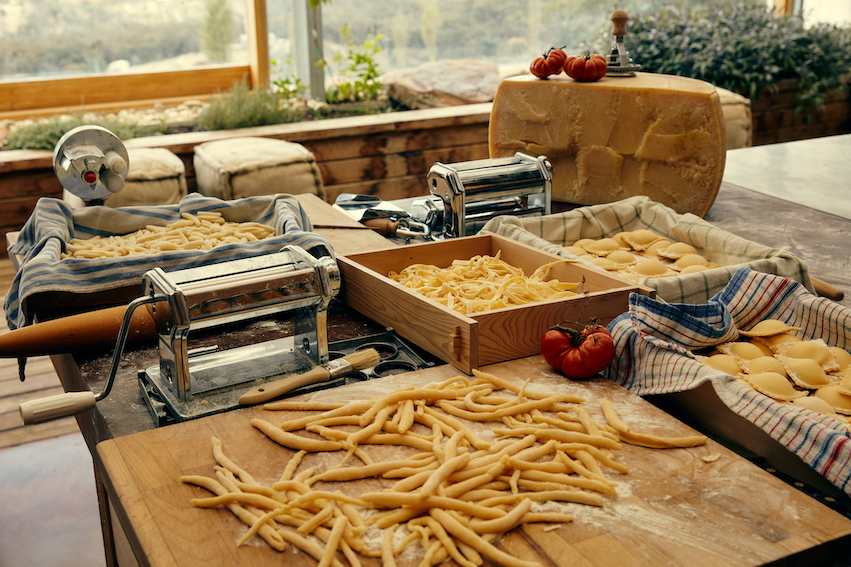 We made several types of pasta together – of these, the macaroni has a special place in Rosa's heart. She remembers the way pasta making would bring her family together in her younger days: "When I was growing up, special occasions were always celebrated by the family coming together to hand-make macaroni. The women would sit around the table and roll out their dough with a long thin reed (the sort that normally grows around water).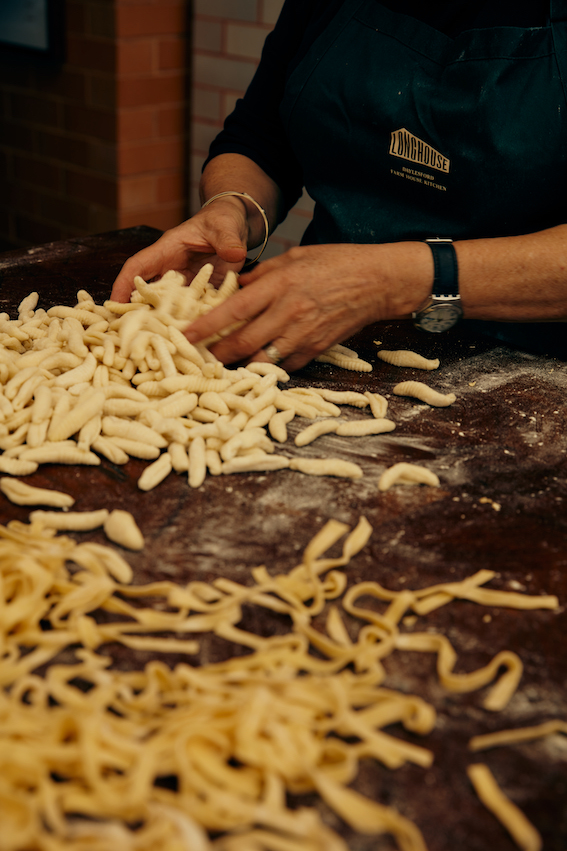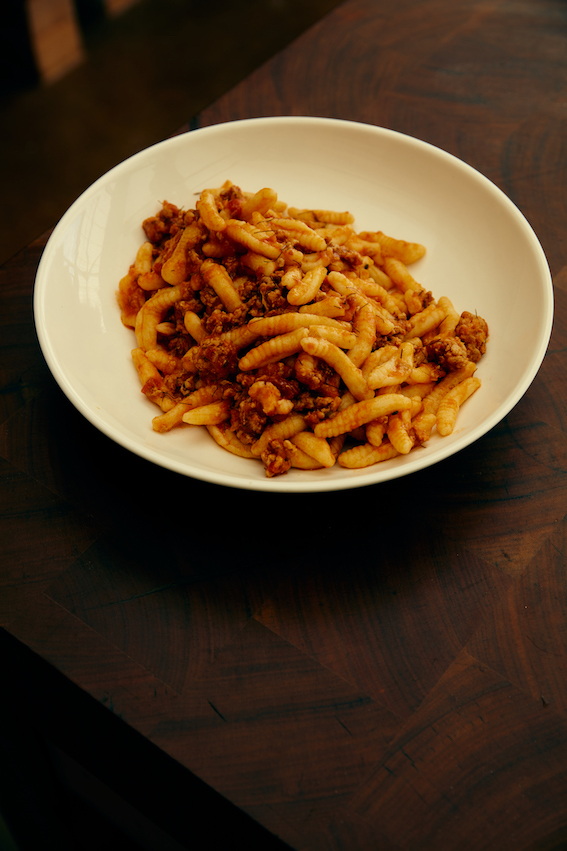 Instead of a reed, you can use a very thin knitting needle that is pointed at both ends. I remember my grandmother would plait three macaroni together and if it was your birthday you got to eat it. We don't make macaroni as much these days, which is unfortunate because it was a lot of fun sitting around the table gossiping and laughing. This is a good thing to do with family members, particularly young children."
Ricotta featured in the class in several ways – first, in the form of ricotta cavatelli. Made with nothing more than 00 flour, semolina, ricotta, and egg, this is a soft and pillowy-light pasta that is easy to work with. We served it with a pork and fennel ragu, which clung to the ridges of the cavatelli spectacularly.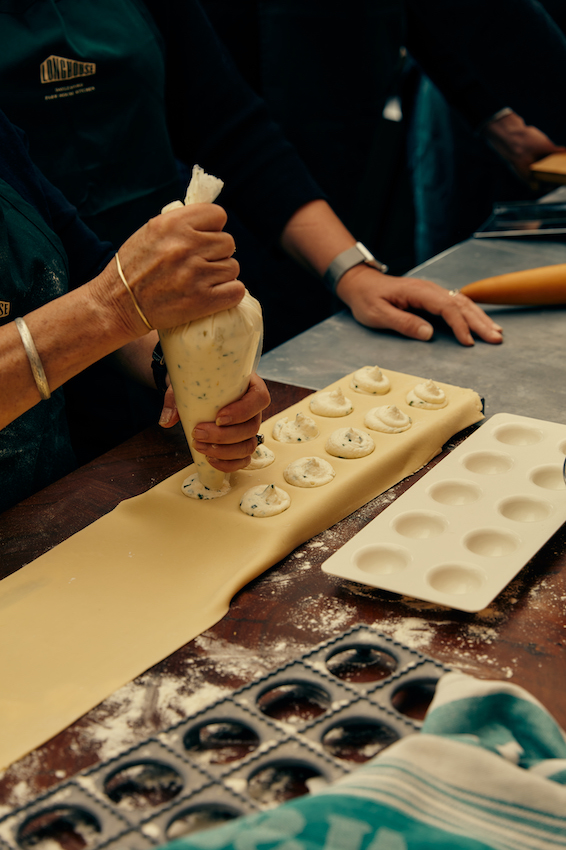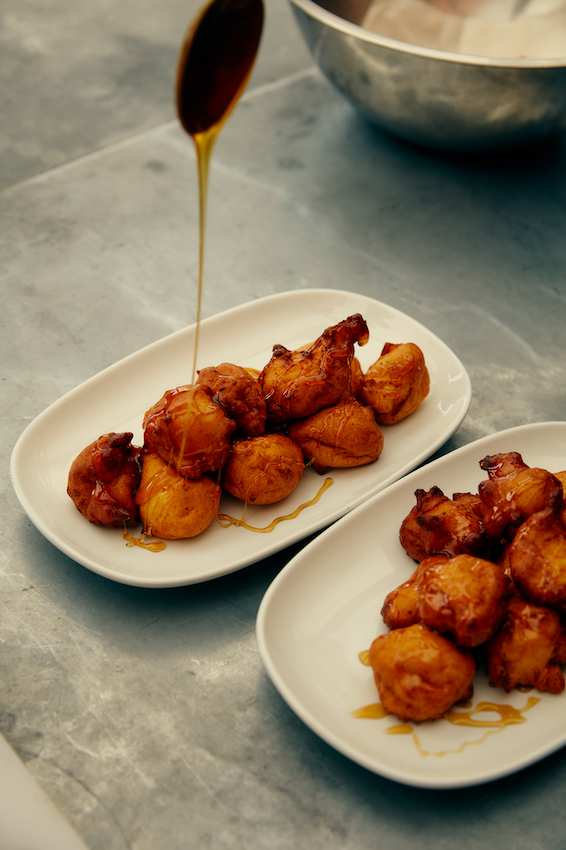 Fresh ricotta was also mixed with chopped herbs and used as a filling for ravioli. Boiled and dressed with parsley pesto, this was a true celebration of simplicity and great produce.
And finally, for dessert, everyone enjoyed ricotta fritters. When the ricotta mixture is dropped into hot oil, it puffs and turns golden. Drizzled with the best honey you can find and consumed while hot, these puffs are incredibly moreish.
Book