A property on Elevated Plains, Daylesford Longhouse is a place of residence, working farm and cooking school, a project between Architects Partners Hill, and home owners Trace Streeter and Ronnen Goren.
"It all started after one new years eve, when we were watching back-to-back episodes of River Cottage and we realised that the vision for a new life together was embedded in the series – a project that could amalgamate my passion for hospitality, food & cooking with Trace's passion for animal husbandry, gardening and self-sufficiency. So we set about looking for a plot in Daylesford, since we had spent much time there away on weekends in an attempt to sustain a long-distance relationship of four years."
The 100-metre long property, comprising of living quarters, a cooking school and a working farm building, is the first Victorian property to win Australian House of the Year, and is the recipient of the Robin Boyd Award for Residential Architecture at the National Architecture Awards.

The suite of intermittent minor buildings housed inside the shed forms an internal terrain, which includes a domestic dwelling at the eastern end, a garden kitchen used for cooking courses at the centre of the plan, and sleeping quarters to accommodate visitors and volunteers, who work in return for meals, accommodation and farming experience.
This house on Elevated Plains is not about luxury or providing a weekend escape from the pace of the city – it has been designed for living, working, storing and making. It is at once a beautiful architectural structure and a working farm, which focuses our attention on the fundamentals of how we exist and presents us with innovative possibilities for self-sustained living, which are now perhaps more relevant than ever.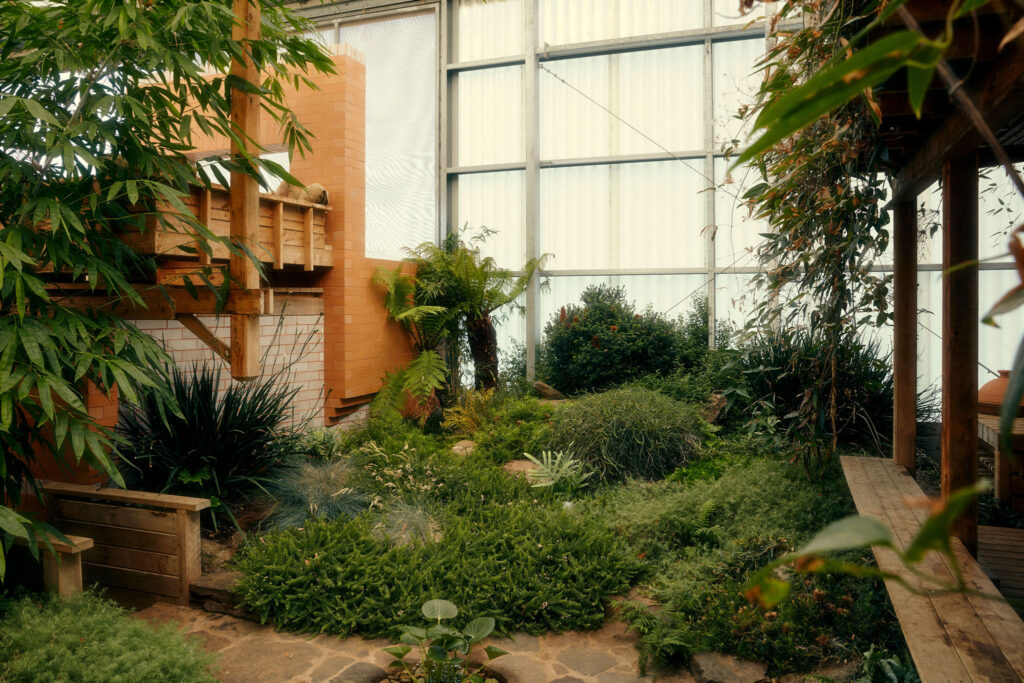 BOOK YOUR STAY
10 DECEMBER 2023

Christmas Baking
Masterclass
in partnership with MICHAEL JAMES
$550.00